Spiritual Tests to Discern God's Voice
The Bible tells us to test the communication we receive to see if they are from God or another spiritual force. Suzy Smith 1978 gives an example of an evil voice that talked to her inside of her own mind. "With a kindly attitude it said, 'your rescuer has arrived. I have come from a far place to help you. There will be no more trouble.'" This voice sounded benevolent, but later the voice said, "Oh, I'll get you never fear. I'll either kill you or drive you insane" (p. 42-43). Smith states that her dabbling in psychic phenomenon became dangerous. "As I had more and more experiences, ranging from the ineffectual to the outright frightening--most especially the terror of fighting against the bad guys in my mind--I grew to realize that admonitions against such dabbling in the Para-normal should be given" (p. 3).
Joyce Huggett in, The Joy of Listening to God 1986 tells several stories of people mistaking a communication. One man thought he heard God tell him he was going to marry someone even though she was happily engaged to someone else. "I now realize that we can never be one hundred percent certain that the picture we see or the voice we hear or the prophecy we speak out is winged to us from God," (p. 141).
You can never be one hundred percent sure, no one knows but God, but there are tests that can make you more confident in what you receive. In James 3:17 the Bible states, "But the wisdom that comes from heaven is first of all pure; then peace-loving, considerate, submissive, full of mercy and good fruit, impartial and sincere. The fruit of God's communication is love." In Galatians 5:22 it states, "But the fruit of the Spirit is love, joy, peace, patience, kindness, goodness, faithfulness, gentleness and self-control." Communications of evil do not create a feeling of humbleness and love for God. Evil leaves a feeling of self-importance, directing attention away from God.
Robert Baldwin in Conversations with God: A Catholic View of Prophecy, 1988 tells of a church group that communicates with God. The first test these people use is the feeling that comes in their hearts and spirit. God's presence has a particular feeling attached to it, the feeling of love and peace. The second thing they note is whether the communication is loving. The third test is whether the communication will glorify God. The fourth test is whether the message gives new life to the person or prayer group.
"All that is true must surely come from God, whether directly or indirectly; and all that is false must, presumably, owe its ultimate origin to the 'father of lies'" (Anderson 1976).
These are the tests that will increase our confidence that the communication we receive is from God.
The voice will acknowledge that Jesus Christ came in the flesh.

The fruit is love, joy, peace, patience kindness, faithfulness, gentleness, and self-control.

A feeling of love and peace will accompany the message.

The message will agree with scripture.

The message will glorify God.

The message will be pure, peace loving, considerate, submissive, full of mercy and good fruit.

The message will create a humble love for God.

The message will create a new feeling of life and hope.

The message will be true.

Your spiritual friend will agree with the message.

The message will not tell you to rush in blindly.

Spiritual Journey Video
Tools to help you along the spiritual journey.
A Communication From God: A meditation tape that gives you your first long conversations with God.
.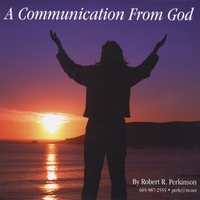 Peace will Come: Let this spiritual music sink into your soul and heal you. Learn every word and sing along.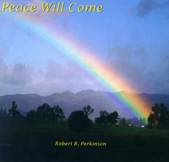 Trevor Howard, the sheriff of Teton County Wyoming, is contemplating an explosion of cocaine addiction, four structure fires and the murder of a six-year-old boy in his jurisdiction. The boy had a wooden cross penetrating his heart indicating a possible religious connection. Trever has the idea of hiring a young woman deputy with experience in undercover narcotics investigation. Simultaneously, Doctor Abe Anderson, Trevor's best friend, meets Heather Cutler, acting in a play as the red headed demon of seduction. Abe falls in love with her and even more with his first experience with cocaine. Trevor is usually a confident police officer but these crimes, coming all at once, leave him feeling deeply troubled. Before it's done his whole life, friendships and family will show him how terribly he has underestimated his greatest fears.
Joan Worthing has a new job as a seasonal ranger in Yellowstone National Park. She is hoping to escape a long history of physical and sexual abuse by her brother Teddy who is schizophrenic. Teddy escapes from a mental hospital and rushes to find her. He believes she must have his child who will save the world from an alien invasion. He is desperate to find Joan and save the world. Doctor Rand Holland, a psychologist in new recovery from alcoholism, becomes involved in the search for Teddy and the protection of Joan. One of Rand's teenage patients Lela Lander runs away from home seeking help from Rand. She becomes involved with a Satanic coven in Denver run by Lonn Majors. All these characters meet in Yellowstone as the coven holds a Halloween ritual sacrifice that will bring Satan to earth for the ultimate battle between good and evil.

Addictions can stop your spiritual progress. If you or someone you love has an addiction to alcohol, drugs or gambling, you need help fast. You need to get to the best Christian treatment center in the world where you can reestablish your relationship with God. The best is Keystone Treatment Center 1-800-992-1921. No matter what you have to do, get your loved one here as fast as possible. Twenty-five percent of addicts die of their addiction. For more information on addictions go to www.robertperkinson.com.
Never forget that God has chosen you to change human history. All of the pain that you have been through has shaped you for this moment in time. You are ready to begin your mission. If this site has helped you, please do three things to help us:
(1) Pray for us as we reach out to the world.
(2) Tell everyone you know that God is talking in a new way.