God Talks to You Through Prophets
A prophet speaks divinely inspired messages to others. God tells the prophet what to say and the prophet tells others what God said. God can't talk to people unless they are listening, and sometimes it is easier to hear a message through another person. God may ask you to tell someone something. You may not know what the communication means, but you will feel a strong desire to deliver the message. God won't force you, but He will be persistent. Only God knows the why behind the communication. You don't have to know why. You just decide to deliver the message. Use your spiritual friend to guide you. Don't go charging off on your own. To say you are speaking God's words is risky business.
The first great prophet in the Bible was Moses. Moses spent many years in the desert herding his father-in-laws' sheep. One day, God called to him from a burning bush. God talked to Moses and tried to convince Moses that this was God. But Moses wasn't convinced; he was a doubter. God told Moses that he was going to lead the Israelites out of Egypt. Moses didn't think this was a very good idea. "Who am I, that I should go to Pharaoh and bring the Israelites out of Egypt," he said (Exodus 3:11). God told Moses that God would help him. Because of his unique ability to speak to God, Moses changed the history of the world.
Modern day prophets feel the same reluctance that Moses felt, but they are urged on by God's voice. Bruce Yocum 1976 in his book, Prophecy, describes the first time he delivered a message from God. "On the day I gave my traumatic first prophecy, I experienced both an urging to speak the message I had heard, and a conviction that the Holy Spirit Himself was urging me" (p. 80).
How will you know that God has chosen you to speak? God will tell you, and you will feel a powerful desire to do what God says. This can happen to anyone who is in contact with God's voice. Yocum outlines four distinct purposes for prophecy in the modern day church: "(1) God wants the church to be encouraged; (2) wants members to be convicted of their sin; (3) wants the inflow of divine inspiration; and (4) wants to directly guide the church." In Yocum's prayer group, the members pray and open themselves up to a message from God. "After a minute or so, some words or phrases or sentences begin. Some people find this almost like listening to tape-recorded messages--they seem to hear a voice speaking. Others find thoughts forming in their minds without any effort or direction of their own: the thoughts just come" (p. 76).... "Many times when we receive a prophecy, we will not receive specific words to speak. Instead, we will be given a very clear sense of the message God wants spoken. People who prophesy will sometimes receive neither the words nor the sense of the message. Instead, they will receive only a word or two. If they are convinced that those few words begin a full prophetic message, they can simply begin to speak. As they do so, the rest of the message will be given to them" (Yocum 1976 p. 78).
Jeremiah was a priest when the Lord came to him with urgings to carry a message to the people of Israel. "The word of the Lord came to me, saying, 'Before I formed you in the womb I knew you, before you were born I set you apart; I appointed you as a prophet to the nations.'
"'Ah, Sovereign Lord,' I said, 'I do not know how to speak; I am only a child'" (Jeremiah 1:7). Jeremiah, like Moses, felt that God made a mistake. God had chosen the wrong person to be a prophet.
"But the Lord said to me, 'Do not say, 'I am only a child.' You must go to everyone I send you to and say whatever I command you. Do not be afraid of them, for I am with you and will rescue you.'" (Jeremiah 1:7-8)
If God gives you a prediction that doesn't seem to come true, do not be discouraged. That doesn't mean that it won't come true later. You may have misunderstood what God said.
You should test each prophecy like any spiritual communication. In the book of Matthew, Jesus told us how to judge false prophets. "Watch out for false prophets. They come to you in sheep's clothing, but inwardly they are ferocious wolves. By their fruit you will recognize them (Matthew 7:15-16).
Talk to God Through a Prophetic Spiritual Journey
Tools to help you along the spiritual journey.
This book teaches all the details about how how to communicate with God .

A Communication From God: A meditation tape that gives you your first long conversations with God.
.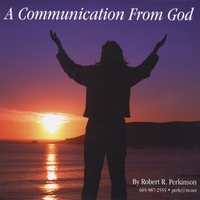 Peace will Come: Let this spiritual music sink into your soul and heal you. Learn every word and sing along.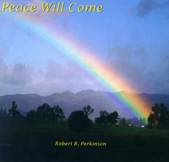 Trevor Howard, the sheriff of Teton County Wyoming, is contemplating an explosion of cocaine addiction, four structure fires and the murder of a six-year-old boy in his jurisdiction. The boy had a wooden cross penetrating his heart indicating a possible religious connection. Trever has the idea of hiring a young woman deputy with experience in undercover narcotics investigation. Simultaneously, Doctor Abe Anderson, Trevor's best friend, meets Heather Cutler, acting in a play as the red headed demon of seduction. Abe falls in love with her and even more with his first experience with cocaine. Trevor is usually a confident police officer but these crimes, coming all at once, leave him feeling deeply troubled. Before it's done his whole life, friendships and family will show him how terribly he has underestimated his greatest fears.
Joan Worthing has a new job as a seasonal ranger in Yellowstone National Park. She is hoping to escape a long history of physical and sexual abuse by her brother Teddy who is schizophrenic. Teddy escapes from a mental hospital and rushes to find her. He believes she must have his child who will save the world from an alien invasion. He is desperate to find Joan and save the world. Doctor Rand Holland, a psychologist in new recovery from alcoholism, becomes involved in the search for Teddy and the protection of Joan. One of Rand's teenage patients Lela Lander runs away from home seeking help from Rand. She becomes involved with a Satanic coven in Denver run by Lonn Majors. All these characters meet in Yellowstone as the coven holds a Halloween ritual sacrifice that will bring Satan to earth for the ultimate battle between good and evil.
For more information go to www.robertperkinson.com.
Never forget that God has chosen you to change human history. All of the pain that you have been through has shaped you for this moment in time. You are ready to begin your mission. If this site has helped you, please do three things to help us:
(1) Pray for us as we reach out to the world.
(2) Tell everyone you know that God is talking in a new way.