How to Find God by Hearing His Voice
I believe that God can be found in all religions and in all cultures. If you grow up on an island where there is no religion or culture, you can still find God. Like Mother Theresa said, "I love all religions but I love mine the best."
God says throughout scripture that he believes in you. If you follow his path you will be happy, joyous and free. God is hungry for your love, and all people have a similar hunger for God. By reading this book, and practicing the steps, you can come home to God again. God is waiting for you.
You have believed in me from the beginning. The tenderness, goodness, and love that live in your heart are from me. Christ was and is the son of God. Jesus was very different for mankind. He is not like Moses, Jeremiah, Amos, Muhammad, or Buddha. Jesus is me come to earth in human form. I wanted to experience the human experience. I wanted to live the life of a human being. I wanted to feel a new union with all people. I could not do that without the personal experience of human life. It gave me new knowledge about the struggle that my children face. I understand the dilemma that walks with you all of your life, the uncertainty, and the fear. The war between what you desire for your immediate gratification, and what you desire in the pursuit of goodness, is a difficult dilemma. It was meant to be difficult. I want those men and women who can do well in spite of worldly desires. Their reward will be great. On earth and in heaven they will taste God.
The Bible says, "We know that we have come to know Him if we obey His commands. The man who says, 'I know Him,' but does not do what He commands is a liar and the truth is not in him. But if anyone obeys His word, God's love is truly made complete in Him. This is how we know we are in Him: Whoever claims to live in Him must walk as Jesus did (1 John 2:3-6). We cannot earn God's love. We could never hope to meet God's standards. God gives the gift of salvation out of His love. Martin Luther was trying to prove to God that he was worthy of His love. "For however irreproachably I lived as a monk, I felt myself in the presence of God to be a sinner with a most unquiet conscience, nor could I believe that I pleased him with my satisfactions. I did not love, indeed I hated this just God, if not with open blasphemy, at least with huge murmuring, for I was indignant against Him, saying 'as if it were really not enough for God that miserable sinners should be eternally lost through original sin, and oppressed with all kind of calamities through the law of the ten commandments, but God must add sorrow on sorrow, and even by the gospel bring His wrath to bear.' Thus I raged with a fierce and most agitated conscience, and yet I continued to knock away at Paul in this place, thirsting ardently to know what he really meant" (Benton 1978 vol. 11 p. 189).
Later Luther read about God's grace and found his peace. "At last I began to understand the justice of God as that by which the just man lives by the gift of God, that is to say, by faith, and this sentence, 'the justice of God is revealed in the Gospel,' to be understood passively, that by which the merciful God justifies by faith, as it is written. 'The just man shall live by faith.' At this I felt myself to have been born again, and to have entered through open gates into paradise itself" (Benton 1978, vol. 11 p. 189).
The experience of contemplation is like rapture, the most beautiful symphony you have ever heard, like the first time you see a flower, like the first time you experience real love. Knowledge is received in completeness. It is the divine presence of truth, wisdom, and beauty all at the same time. This is no psychological trick. This is God and no one can copy this experience. No one could have this experience and believe that they were in touch with anything else but the ultimate authority. I feel sorry for people who belittle prayer, because they have never really tried it. They may have said a brief prayer when they were in trouble, but they have never seriously sought God through the dialogue.
You have wanted God to speak to you for a long time. You have wanted to talk to God and get answers back. This Website is an opportunity for you to have a dialogue with God. If you are willing to try these exercises, God will speak to you directly. Here are a few quotes from spiritual leaders who have tried the exercises:
Reverend Mark Holland: "After reading Dr. Perkinson's book, I spent several minutes quieting myself, and then I asked God if there was a message for me. "Mark I've missed you!" Although there were no words spoken, I felt this message very clearly. I was quite surprised. Daily I was involved with spiritual matters, praying, preaching, and counseling. Nevertheless, I discovered that God was lonely for me."
Reverend Dave Waldowski: "This book and tape do not only "discuss" communication with God, moreover if you follow these simple principles you will "experience" and "hear" God's voice on a daily basis."
Reverend Steve Spielman: "Dr. Robert Perkinson has clearly been anointed to teach people how to draw closer to God. For the last year and a half, I have been using Dr. Perkinson's meditation tape twice a month in large group settings (which is not the best environment for a personal conversation with God)...still, the results have been phenomenal. I have witnessed literally hundreds of people have experiences with God through this meditation. Countless times after these groups, I have heard people testify that God touched them in some way...that they realized that God loves them...that God has forgiven them...they talk about finding some peace...they describe feelings of warmth, acceptance, happiness...the list goes on and on. In short, they have experienced God. Whether you are someone who is just beginning to seek after God, or someone who has walked with the Lord all your life, you will be blessed by hearing and reading what Dr. Perkinson has to share."
How to Find God | Walking With God
"Don't you think I want them all to hear? If they listen, they will hear. If they hear, they will believe."
God wants to communicate with you. That is why you are reading this website. It is no accident that you are here. This is a special moment in time. God has been calling you for a long time. God planted a seed inside of you a long time ago and you can feel this seed awakening as you read these words. When you were a child there was probably a moment when God spoke to you and you knew it was God. You felt God's call, but you didn't know what to do. You have always known you were going to do something important, but you didn't know what it was. Now you will find out God's plan for your life.
Growing up you tried to communicate with God, but you kept missing something. You learned how to pray and ask God for things, but you didn't know how to listen for God's voice. God is speaking to you now in a tender thought process inside of your mind.
You can stop reading if you want to. That's what evil wants you to do. Evil doesn't want you to get close to God. Evil wants you isolated from everybody. Evil wants you to think that there is no God, or if there is a God, God is mad at you. But if God were mad at you, you wouldn't be feeling excited to read on.
You may have sought God in a religion, book or person but you ended up feeling frustrated. That seed God planted never awakened. God's presence seemed to elude you. But still from time to time you could feel God touch your heart. Somehow you knew God loved you.
How to Find God Through a Meditation
Tools to help you along the spiritual journey.
This book teaches all the details about how how to communicate with God .
A Communication From God: A meditation tape that gives you your first long conversations with God.
.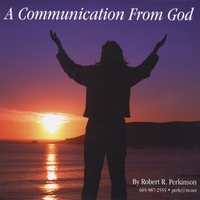 Peace will Come: Let this spiritual music sink into your soul and heal you. Learn every word and sing along.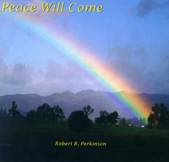 Trevor Howard, the sheriff of Teton County Wyoming, is contemplating an explosion of cocaine addiction, four structure fires and the murder of a six-year-old boy in his jurisdiction. The boy had a wooden cross penetrating his heart indicating a possible religious connection. Trever has the idea of hiring a young woman deputy with experience in undercover narcotics investigation. Simultaneously, Doctor Abe Anderson, Trevor's best friend, meets Heather Cutler, acting in a play as the red headed demon of seduction. Abe falls in love with her and even more with his first experience with cocaine. Trevor is usually a confident police officer but these crimes, coming all at once, leave him feeling deeply troubled. Before it's done his whole life, friendships and family will show him how terribly he has underestimated his greatest fears.
Joan Worthing has a new job as a seasonal ranger in Yellowstone National Park. She is hoping to escape a long history of physical and sexual abuse by her brother Teddy who is schizophrenic. Teddy escapes from a mental hospital and rushes to find her. He believes she must have his child who will save the world from an alien invasion. He is desperate to find Joan and save the world. Doctor Rand Holland, a psychologist in new recovery from alcoholism, becomes involved in the search for Teddy and the protection of Joan. One of Rand's teenage patients Lela Lander runs away from home seeking help from Rand. She becomes involved with a Satanic coven in Denver run by Lonn Majors. All these characters meet in Yellowstone as the coven holds a Halloween ritual sacrifice that will bring Satan to earth for the ultimate battle between good and evil.
Never forget that God has chosen you to change human history. All of the pain that you have been through has shaped you for this moment in time. You are ready to begin your mission. If this site has helped you, please do three things to help us:
(1) Pray for us as we reach out to the world.
(2) Tell everyone you know that God is talking in a new way.