Spiritual Guidance
Talk to God then get spiritual guidance
Spiritual Guidance
Do not continue on this spiritual journey alone. If you do, you are in for a world of trouble. You will get off track and be deceived by evil. You need someone to guide you. Through the years a person in this role has been called many things: spiritual guide, soul friend, spiritual companion, and spiritual director. The name is not important, but the relationship is vital. I have chosen the name spiritual friend after Tilden Edward's book, Spiritual Friend: Reclaiming the Gift of Spiritual Direction, 1980.
A spiritual friend is essential to spiritual growth. Thomas Merton said: "The most dangerous man in the world is the contemplative who is guided by nobody. He trusts his own visions. He obeys the attractions of an interior voice but will not listen to other men. He identifies the will of God with anything that makes him feel, within his own heart, a big, warm, sweet interior glow. The sweeter and the warmer the feeling is the more he is convinced of his own infallibility. And if the sheer force of his own self-confidence communicates itself to other people and gives them the impression that he really is a saint, such a man can wreck a whole city or a religious order or even a nation: and the world is covered with scars that have been left in its flesh by visionaries like these" (1949, p. 118).
Henri Nouwen warns, "But word and silence both need guidance. How do we know that we are not deluding ourselves that we are not selecting those words that best fit our passions that we are not just listening to the voice of our own imagination? Many have quoted the scriptures and many have heard voices and seen visions in silence, but only few have found their way to God. Who can determine if his feelings and insights are leading him in the right direction? Our God is greater than our own heart and mind, and too easily we are tempted to make our heart's desires and our mind's speculations into the will of God. Therefore, we need a guide, a director, a counselor who helps us to distinguish between the voice of God and all the other voices coming from our own confusion or from dark powers far beyond our control. We need someone who encourages us when we are tempted to give it all up, to forget it all, and to walk away in despair. We need someone who discourages us when we move too rashly in unclear directions or hurry proudly to a nebulous goal. We need someone who can suggest to us when to read and when to be silent, which words to reflect upon and what to do when silence creates much fear and little peace" (1975 p. 97-98).
A spiritual friend should have a genuine relationship with God that you respect. A relationship with a spiritual friend is an intimate relationship that leads to spiritual growth. Even with this guide, you will falter at times, never completely understanding the ways of God. God is the perfect communicator, but you are not perfect. God's message has to be decoded correctly. God delivers the communication accurately, but you can misinterpret the communication.
St. John of the Cross recommends that a spiritual friend be listened to as if he or she is God. This will prevent you from going off on your own and doing harm to yourself and others. Thomas Merton writes, "There is a tradition in the monastic life of the 'spiritual father,' who may be the abbot or another experienced monk capable of guiding the beginner in the ways of prayer, and of immediately detecting any sign of misguided zeal and wrong-headed effort. Such a one should be listened to and obeyed, especially when he cautions against the use of certain methods and practices, which he sees to be out of place and harmful in a particular case, or when he declines to accept certain 'experiences' as evidence of progress" (Merton 1969 p. 42).
God's revelations will not always turn out according to your expectations. You should not act on them blindly. You may not understand the message. Your spiritual friend will help you. You must tell your friend everything that comes from God. Describe each of your experiences in detail. Often you will make mistakes. You will think God means one thing when he means another. God told Abraham that he was going to give him the land of the Canaanites. Abraham had every expectation that this revelation was going to come true and four hundred years later it did come true. Abraham did not see God's plan come true although he certainly expected to. His descendants saw the prophecy come true. God does things in his own time not in ours. We have to learn how to be patient and trust that God's words will come true, but they will come true in God's perfect time not ours.
Tools to help you along the spiritual journey
This book teaches all the details about how how to communicate with God .
A Communication From God: A meditation tape that gives you your first long conversations with God.
.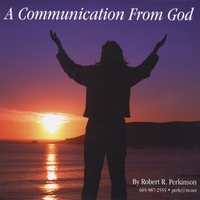 Peace will Come: Let this spiritual music sink into your soul and heal you. Learn every word and sing along.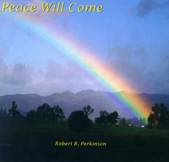 Trevor Howard, the sheriff of Teton County Wyoming, is contemplating an explosion of cocaine addiction, four structure fires and the murder of a six-year-old boy in his jurisdiction. The boy had a wooden cross penetrating his heart indicating a possible religious connection. Trever has the idea of hiring a young woman deputy with experience in undercover narcotics investigation. Simultaneously, Doctor Abe Anderson, Trevor's best friend, meets Heather Cutler, acting in a play as the red headed demon of seduction. Abe falls in love with her and even more with his first experience with cocaine. Trevor is usually a confident police officer but these crimes, coming all at once, leave him feeling deeply troubled. Before it's done his whole life, friendships and family will show him how terribly he has underestimated his greatest fears.
Joan Worthing has a new job as a seasonal ranger in Yellowstone National Park. She is hoping to escape a long history of physical and sexual abuse by her brother Teddy who is schizophrenic. Teddy escapes from a mental hospital and rushes to find her. He believes she must have his child who will save the world from an alien invasion. He is desperate to find Joan and save the world. Doctor Rand Holland, a psychologist in new recovery from alcoholism, becomes involved in the search for Teddy and the protection of Joan. One of Rand's teenage patients Lela Lander runs away from home seeking help from Rand. She becomes involved with a Satanic coven in Denver run by Lonn Majors. All these characters meet in Yellowstone as the coven holds a Halloween ritual sacrifice that will bring Satan to earth for the ultimate battle between good and evil.
For more information go to www.robertperkinson.com.
Never forget that God has chosen you to change human history. All of the pain that you have been through has shaped you for this moment in time. You are ready to begin your mission. If this site has helped you, please do three things to help us:
(1) Pray for us as we reach out to the world.
(2) Tell everyone you know that God is talking in a new way.